The rail track between Fertőszentmiklós and the border is renewed!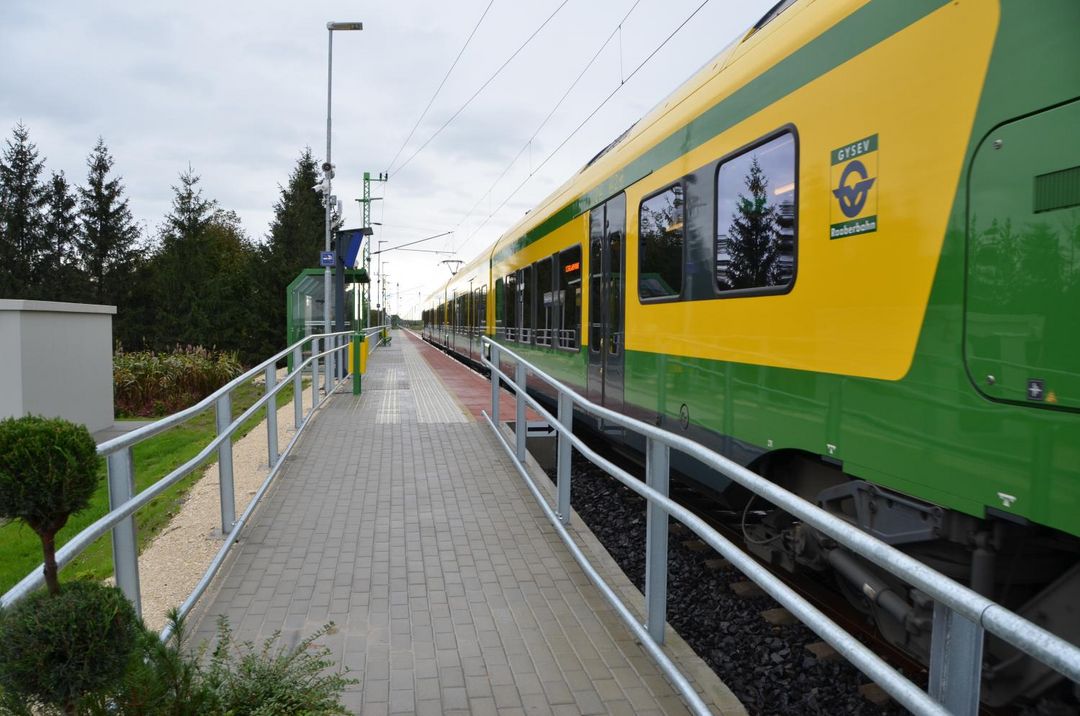 Multimodality and greener transport is one of our top priorities; therefore we are pleased to share the success of CrossBorder Rail!
Within the framework of project CrossBorder Rail the improvement of the 10.2 kilometre long rail track on the Hungarian side is finished and opened for passengers.
Thanks to the overall improvement works, the cruising speed can achieve an impressive 100km/h which reduces travel-time by up to 11 minutes (on the whole Fertőszentmiklós-Neusiedl am See route, 48 km).
The reconstruction works concentrated also on safety and commodity issues: besides the improvement of road crossings, and the instalment of a new railway gate, the new track section is fully accessible for passengers with reduced mobility, visual passenger information panels were installed, and P+R and B+R parking lots were established to make traveling as comfortable as possible.