EUinmyRegion- Naturally, you can find it!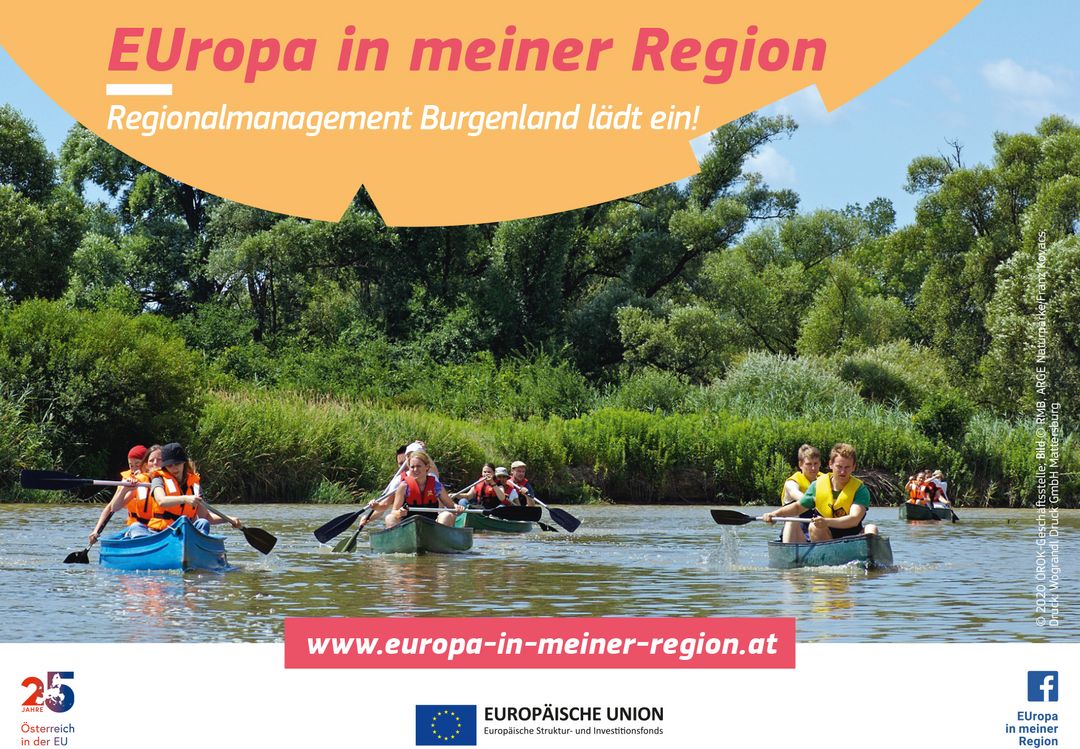 This year marks the 25th anniversary of Austria's accession to the EU. All along this quarter of a century the EU funds took shape in plenty of great projects, within and across the national borders, even in places where you would the least expect them. To bring these initiatives closer to us, citizens, the coordinated EU in my Region communication campaign puts EU funded projects into the limelight.
2020 is an extraordinary year which demands an exceptional Annual Event with a bunch of great adventures. To mark this significant 25th anniversary we are inviting you to celebrate our special Interreg Austria-Hungary Annual Event in the framework of EU in my Region celebrations.
Plenty of unforgettable trips were developed by the cross-border project PaNaNet+ exclusively for us, the locals. Do you fancy a canoe trip in the reeds, or a wine trip in the moonlight, or would you hop on an e-bike in the border region? Explore all interesting touristic offers here.
Although nowadays many of us languish for journeys far away, we should not forget about the treasures that our direct surrounding holds. Project PaNaNet+ provides you with the necessary information materials, so you can enjoy your outing to its fullest!
Let's find EU in our Region together whilst wandering in Western-Pannonia!
Explore our unique cross-border region to the tiniest bits, hike and leave no stone unturned or just use your time to unwind, enjoy the last rays of autumnal sunshine and the sight of the eternal land.
Are you ready for your nature get away?
Natürlich nach West-Pannonien
Guide (German and Hungarian)
Dates & program