Residential Workshop in Mosonmagyaróvár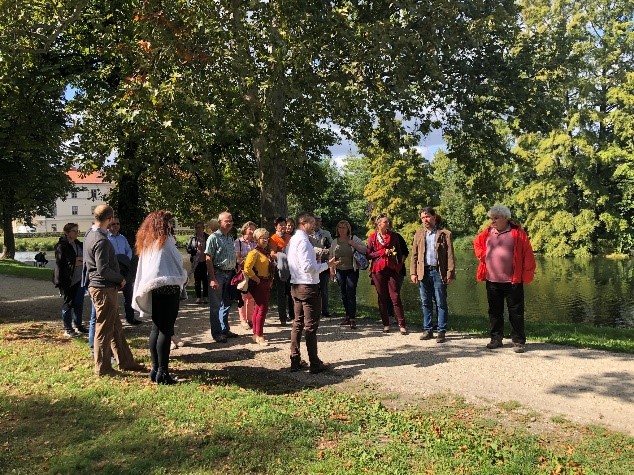 On 19 September, the Faculty of Széchenyi István University in Mosonmagyaróvár organised a public workshop to present the AgriNatur project and its plans for the visitor areas. As part of the infrastructure development, an "AgriNatur garden", an educational trail and an "eco-playground" in the castle garden, as well as a historical-ecological nature trail in the Wittmann Park, will be created.
The project objectives and information about the importance of biological diversity and environmental education were presented to the participants of the event.
Interested visitors could visit the planned visitor areas, ask questions and comment on the developments.
Several media sites reported on the event:
MosonmagyarovarTV: The castle garden and Wittmann Park will be renovated