Austrian-Hungarian Furniture Design Innovation Camp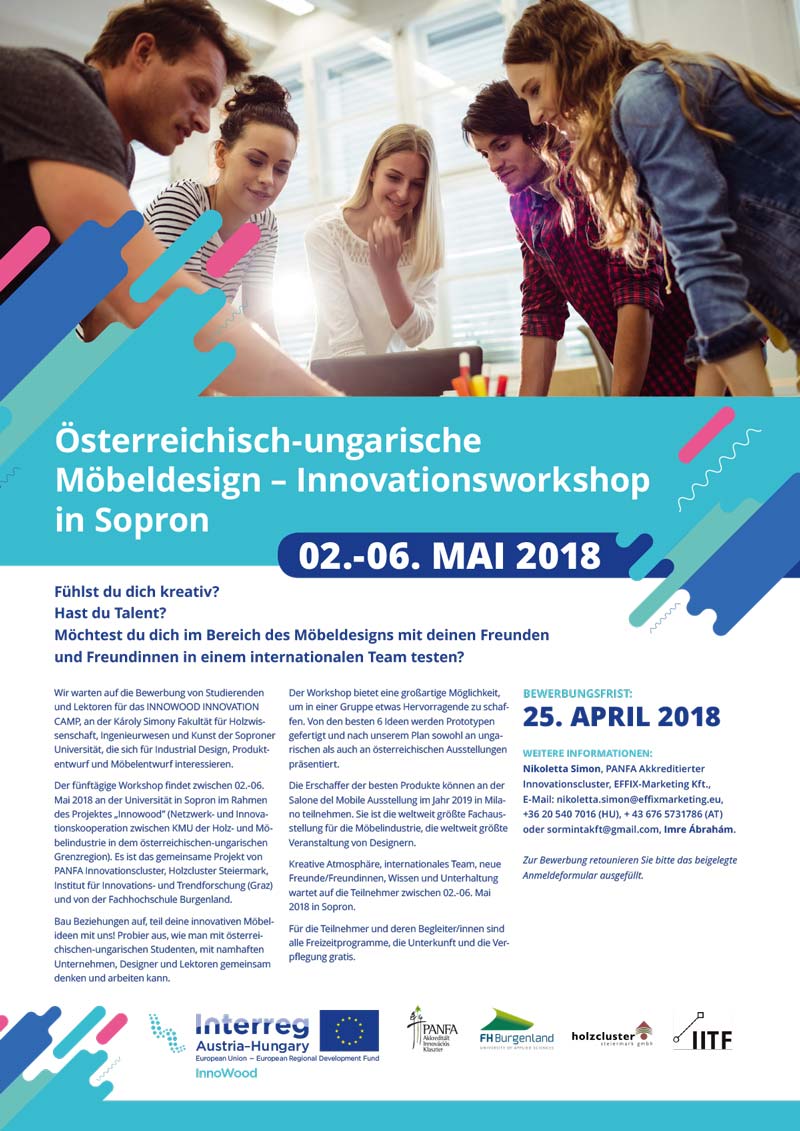 Call for Innovation Furniture Design Camp
You are invited to our INNOVATION CAMP between May 2nd and May 6th at the University of Sopron, Simonyi Károly Faculty of Engineering, Wood Science and Art. The camp is organised in the framework of InnoWood ATHU 59 project (Network and Innovation Cooperation for Small and Medium-Sized Enterprises in the Austrian-Hungarian Border Region) by the Pannon Wood and Furniture Cluster, the Holzcluster Steiermark, Institute für Innovations- und Trendforschung, Graz, and FH Burgenland).
We are looking for students and trainers interested in the field of industrial design, especially furniture design. In the camp, Austrian and Hungarian educators and students are thinking together with the industry's renowned entrepreneurs and decisive designers, working together to formulate and develop innovative furniture industry ideas.
Out of the 6 best products selected during the jury following the brainstorming, a prototype is being prepared as part of the project, presented at international exhibitions.
Among the best, we will draw the 3 lucky winners who can participate in the Salone del Mobile exhibition in Milan in 2019, one of the world's largest furniture trade shows, also valuable prizes and festival tickets will be raffled.