Project events
Future Cities: an event on Startups, Service Design and Branding
Coming up now:
How do startups, service design and brand strategy help shape the places we live in?
What are urban startups and how do they operate? What is service design and how can we use it? How does good brand strategy transform ventures into admired brands and why is this important?
These are some of the questions we will be addressing at our event, Future Cities, but feel free to ask questions openly from our speakers and guests.
Program:
17:00 Register and arrival
17:30 The Startup Block - Meet and get to know interesting urban startups
18:45 What is Service Design? keynote w/ Fanni Csernátony from Cellux Lab
19:15 Bigger Than This - How To Turn Any Venture Into An Admired Brand? keynote and Q&A w /Fabian Geyrhalter from FINIEN
20:00 Networking and after party w/ Lost in Details
Hungry already? Free buffet & drinks will be provided.
Limited capacity! The event is free for those that register at: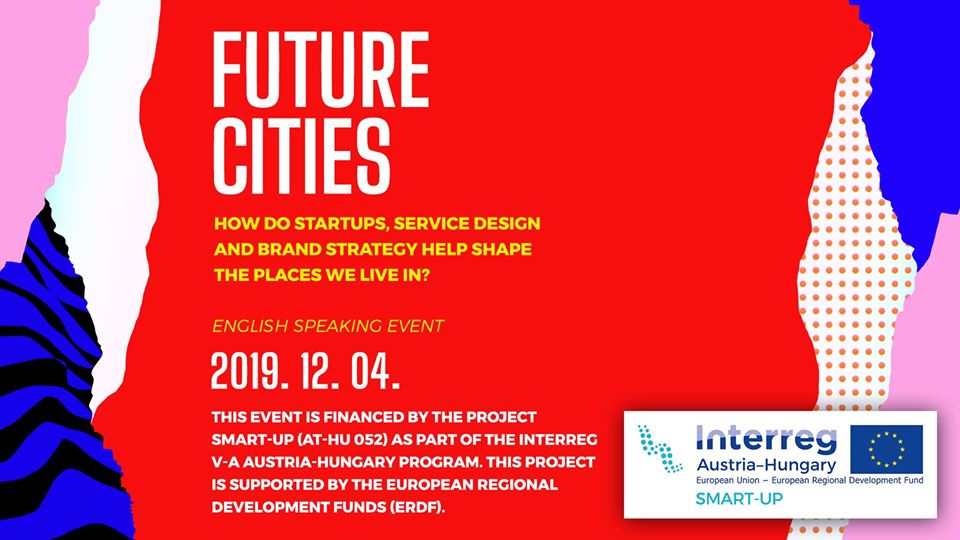 ---
Digital Marketing Training 07-08. 11. 2019, Győr
LEARN FROM A REAL GOOGLE EXPERT
Two-days training course to find out how to Grow Your Business with Digital Marketing: Social Media Marketing, Facebook, Content, YouTube, Email Marketing, Websites.
Marcell - the facilitator of the training - is a digital marketing expert, an entrepreneur and a lecturer at Corvinus University in Budapest. He worked for Google in Dublin, Ireland in the last 4 years as an Account manager where he deepened his understanding of digital marketing and business development focusing on e-commerce and SaaS. During the two days, he will share his knowledge with you.
You'll
- learn how to use dozens of proven digital marketing strategies
- improve your brand identity and grow your brand's audience
- learn social media marketing using all of the most popular social media platforms to grow your business
- grow your email list, website traffic, subscriber count, and social media following
- see tangible results by taking action throughout the entire course
Please register for training before 2nd November here:
The training will start on Thursday (10:00 AM, 7th Nov) and will end on Friday (appx. 18:00, 8th Nov). Please only fill out the registration if you can take part both days. We require full attendance.
The training is free of charge including all costs to all selected participants.
If you're not from Győr, we will provide you with a room free of charge. Please let us know if you need a room during the registration.
The training will be held in the Management Campus of Széchenyi University.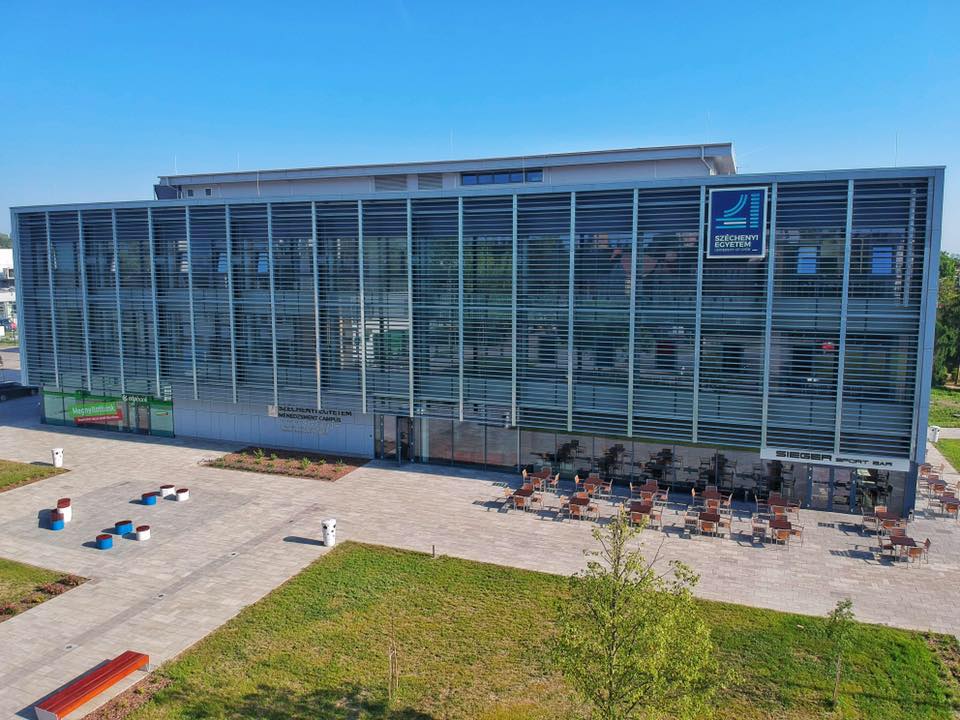 ---
Marketing Workshop for START-UPS 05 11 2019
WHEN: Nov. 5th, 2019; 10:00 – 17:00
WHERE: FH CAMPUS 02, Körblergasse 126, 8010 Graz, Austria, Room CZ 138
AGENDA
- Key note: Andrew Gallacher – International Business Coach
- Start-up presentations – Marketing issues
- Problem solving activities including strategic selling, key messages for investors and clients, market analysis using TALC and many more
Following the workshop, all participants are invited to an organic buffet and networking.
Please register with:
(Deadline Oct. 24th, max. participants: 20 companies, max. 2 persons per company)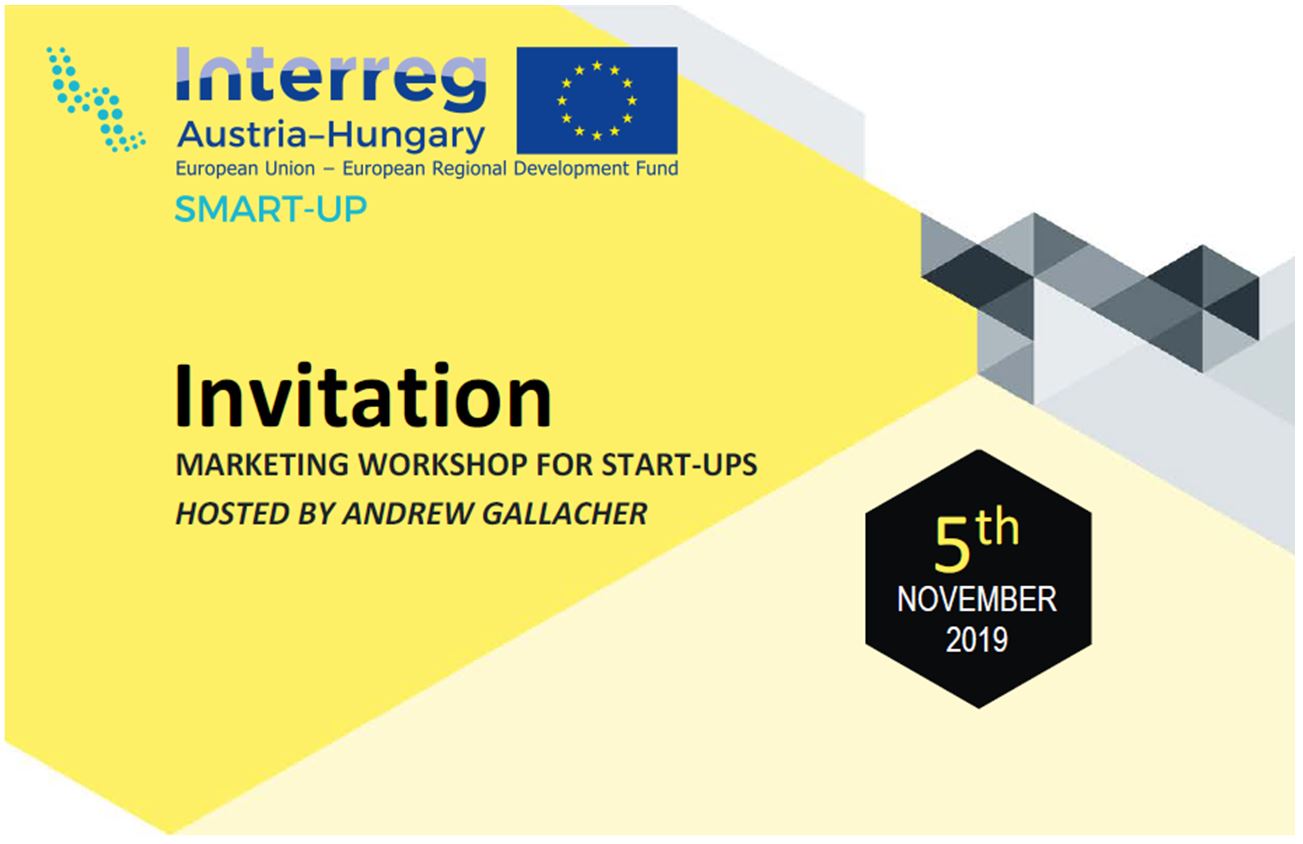 ---
SMART-UP Partner Meeting in Győr – 03 10 2019.
Topics of the meeting:
- status of reporting process, partner and project reports
- partners' report by work package
- state of the art of innovation capacity surveys
- two days training and marketing workshop preparations
- state of the mentoring process
- Start-up community news
- Introducing Start it @ K & H Incubator Program
The meeting was efficient and ended successfully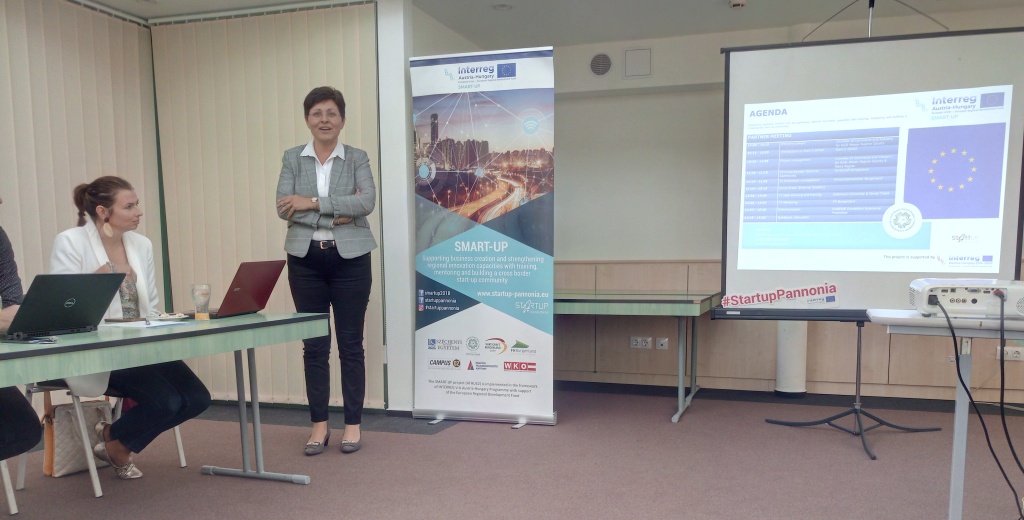 ---
18. 07. 2019. Startup Spritzer "Summer Edition" in the Grazer Murinsel
At this event, budding entrepreneurs can bring their ideas to the audience and reconnect with friends.
Opening discussions with experienced entrepreneurs.
Investors are looking for a new investment. The founders are available through non-binding face-to-face discussions with consultants and our network partners.
All in a comfortable atmosphere ...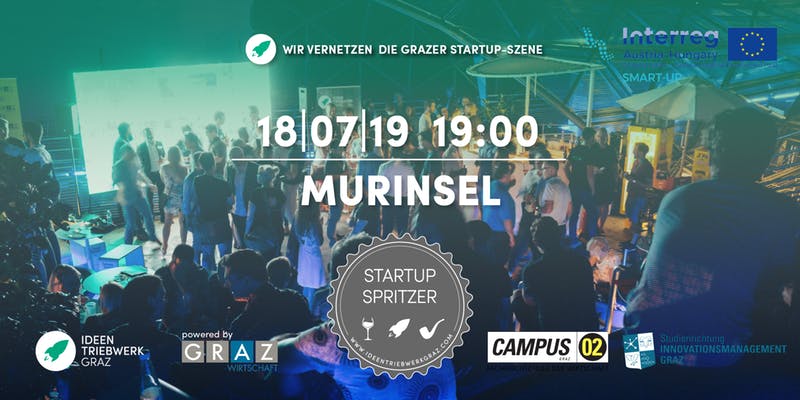 ---
Ideathlon 2.0 22 - 24 03 2019
The purpose of the Ideathon 2.0 competition is to take the region's innovative ideas to the next level.
Ideath is an idea competition where teams / participants work with mentors to develop a prototype idea for 3 days.
In the final phase of the event, teams will be presented with professionally recognized jury members who will reward the most promising ideas with great prizes.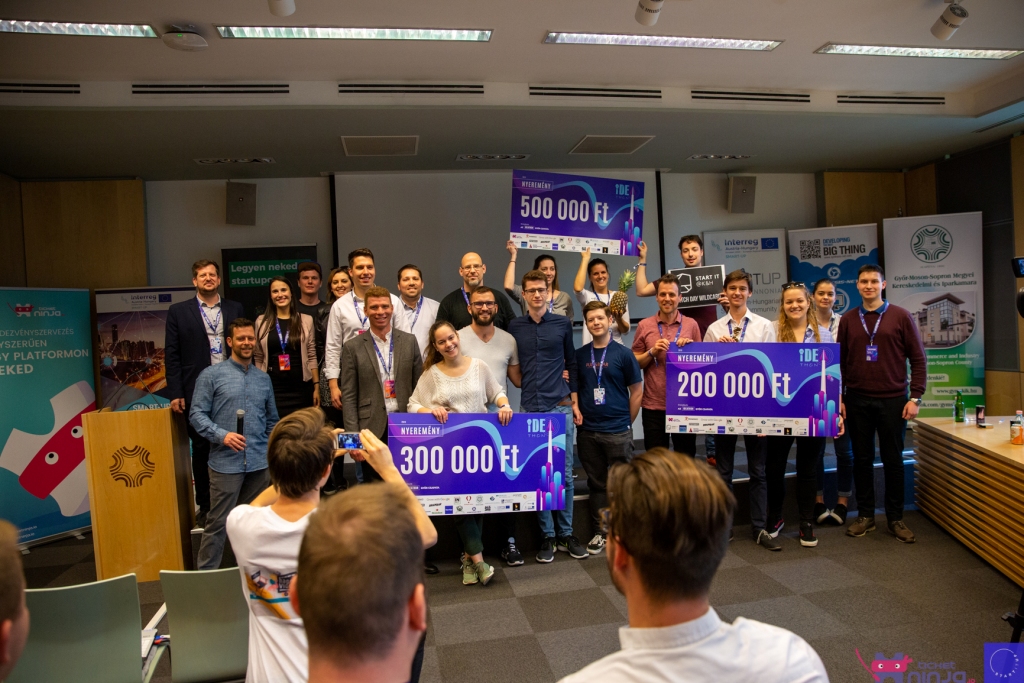 ---
Startup live Pannonia Weekend 23 - 25 11 2018
It was organized a successful and high-quality cross-border program within the Startup Pannonia from the Austrian side to the Burgenland and the Hungarian side to the Győr-Moson-Sopron County Chamber of Commerce and Industry in Eisenstadt. The goal was to bring the startup ecosystem on both sides of the border closer together, bringing teams from both nations who could work on their innovative ideas for three days, mentoring international experts to stand up to the real icons on Sunday.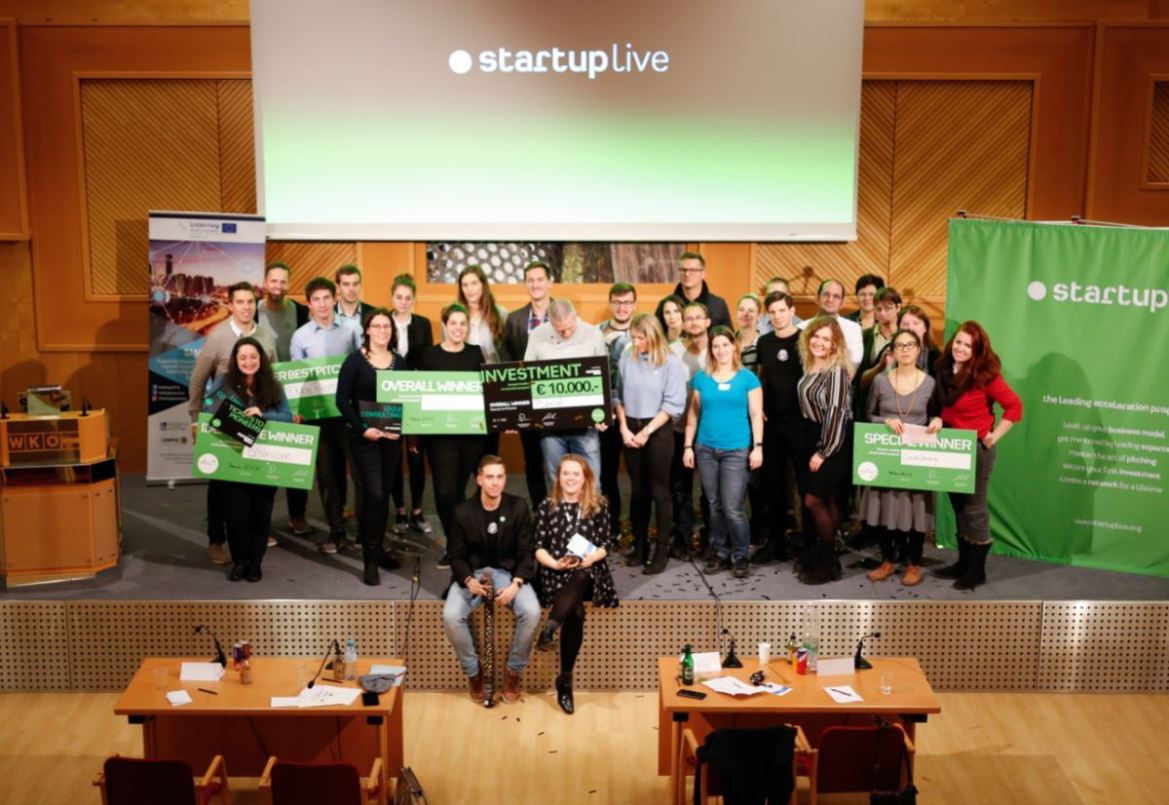 ---
Startup Szerda - 03 10 2018
October Startup Wednesday again!
And not anywhere! In the renewed Mobilis.
We start a little later than usual at 6:00 pm.
Once again, guests are coming to visit who will be worth listening to.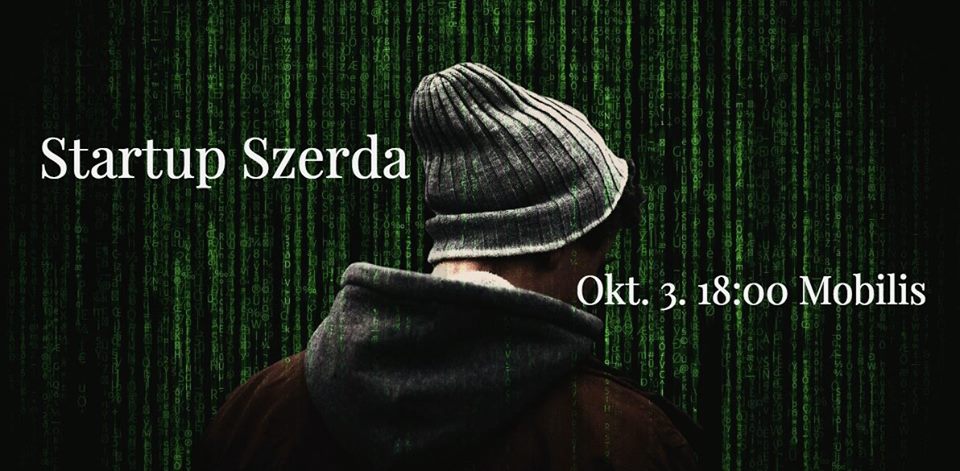 ---
Partner meeting in Mosonmagyaróvár 03. 10. 2018.
Topics of the meeting:
- reporting process
- innovation action plan template
- experiences of the IDEATHON and Start Up Your Idea Challenge
- Startup Weekend
- training and training materials
- mentoring preparation
- Start-up community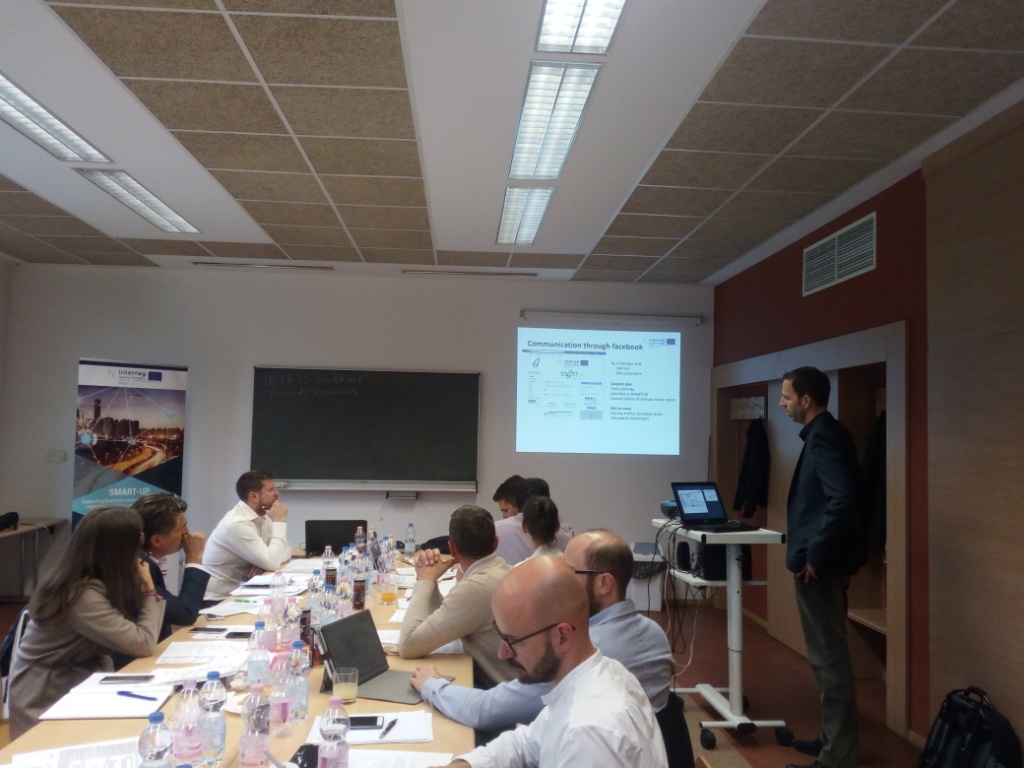 ---
Ideathon 1.0 - 31 08 - 01 09 2018.
The ideathon is an idea competition, where groups are working on an idea with help mentors.
The teams can present their results to a professional jury...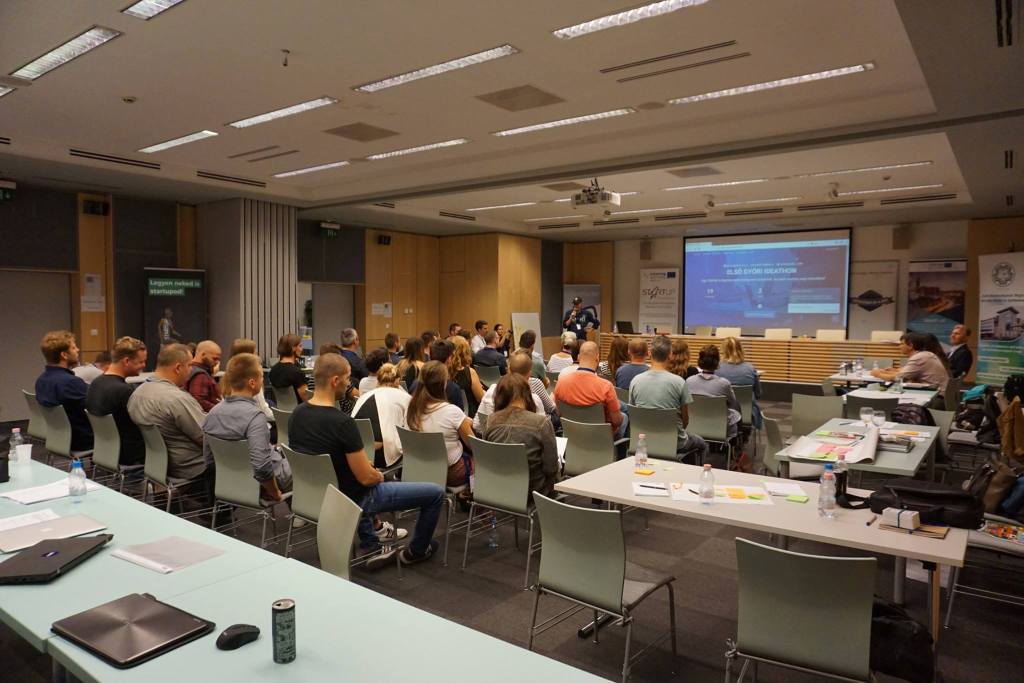 ---
StartUp Pannonia Kick-Off Event 20. 06. 2018
It was a blast!!!
We are still overwhelmed about the great Startup Pannonia - Kick Off Eventyesterday at Weingut Leo Hillinger. Thanks to everybody who was there... Le Düx, Michael Prünner, Virag Reti and Daniel Fekete for your talks. They were really inspiring! Tamas Tuske for being the best host an event can image. Michael Sedlak for giving an insight view about the goals of Startup Pannonia. Leo Hilinger for being so consequent!
And all of you in the audience - it was amazing to see so many people coming together to enjoy an evening full of talks, ideas and a great view and sundowner. More events will follow - be sure!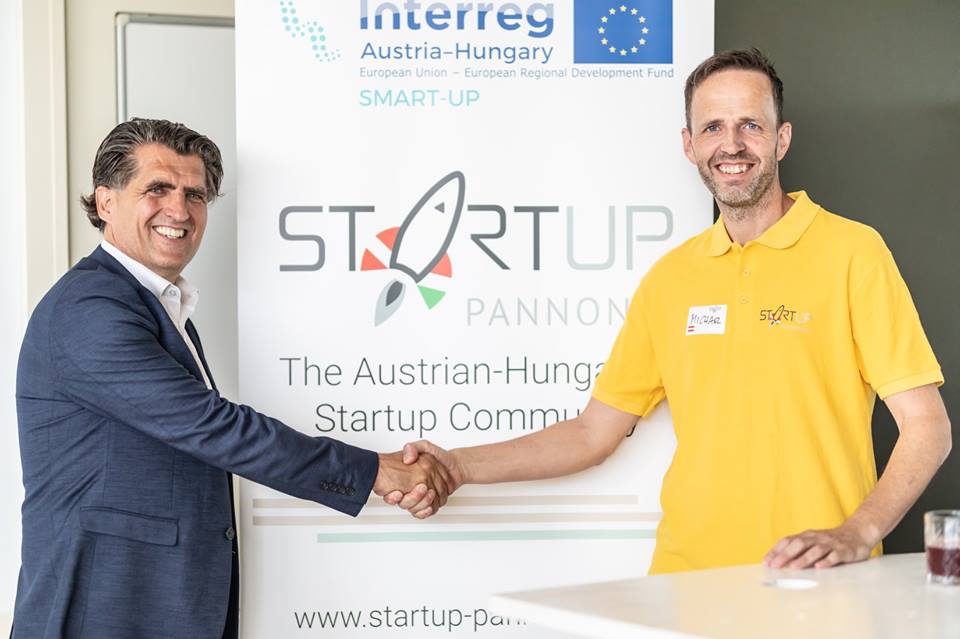 ---
Partner meeting in Eisenstadt
Topics:
- innovation performance assessment;
- idea sourcing; start-up community - good practices, goals for the community, members, communication;
- project communucation and management...
Effective discussion, well done!